Early Voting Annoucement
Time is running out! This is your friendly reminder to register to vote by January 31st, 2022! If you are unsure if you are registered or not, please follow the link here!
Early voting begins February 14 through February 25, 2022. Election Day is March 1, 2022!
Can I count on you to Be Seen! & Be Heard! for my campaign? Interested in Volunteer opportunities? Ask me how!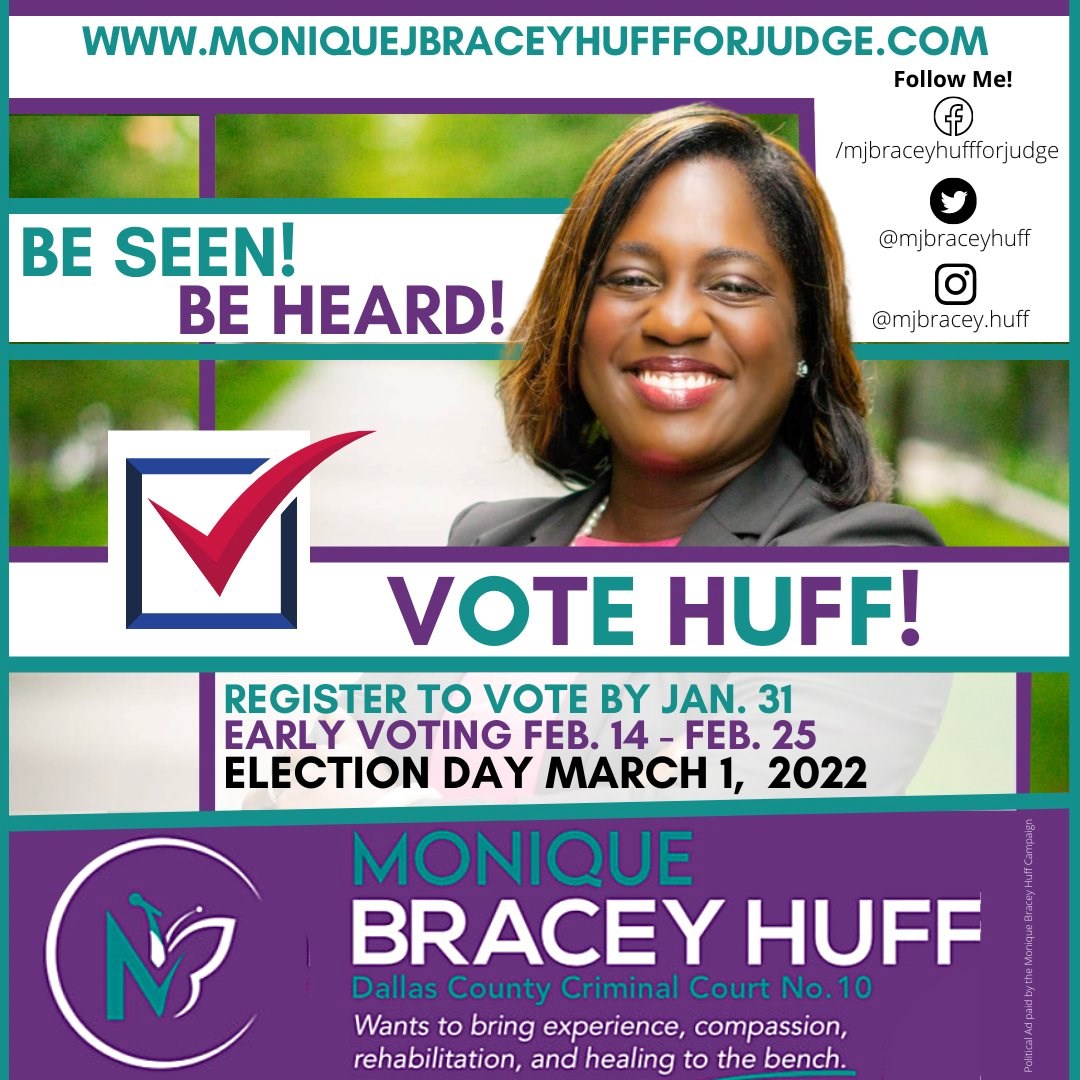 Monique J Bracey Huff
Candidate for Dallas County Criminal Court No. 10
Be Seen. Be Heard.
www.moniquejbraceyhuffforjudge.com
#countycriminalcourt10 #mjbraceyhuffforjudge